Just a quick update to confirm that I'm still alive, and to share some pretty pictures of yarn and knitting.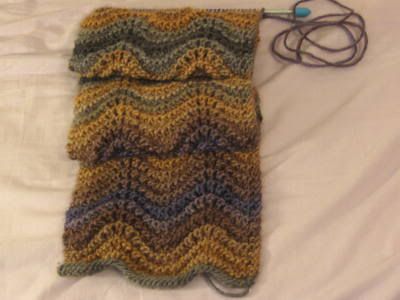 This would be a scarf I'm knitting for myself, as my other scarves seem to have disappeared in the vast cosmos associated with my parents' house. I'm starting to play with openwork and lace (this is a pattern called Feather and Fan, or Old Shale, depending on who you ask), and it's really quite enjoyable.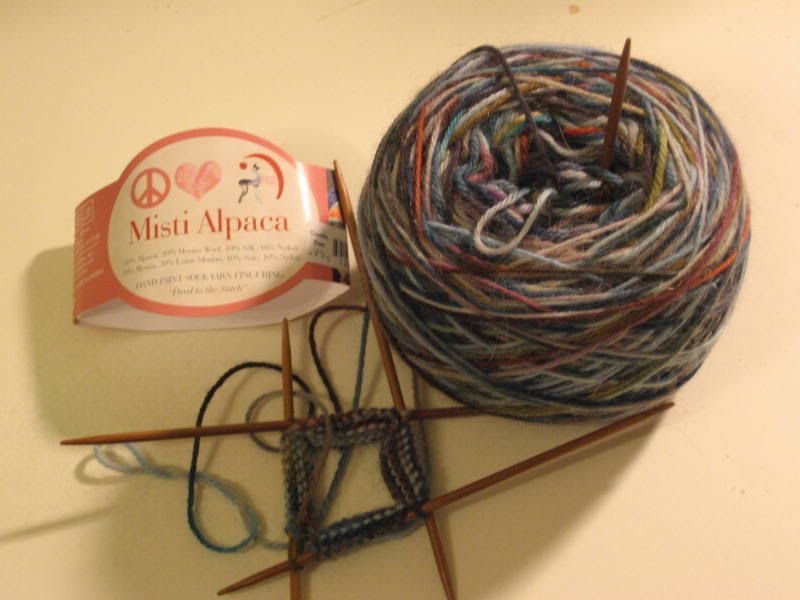 This is possibly the most gorgeous yarn I have ever laid my eyes on. I fell in love at first sight. The colors remind me of polished agates, and of standing among the trees on the shore of Lake Bemidji, on an autumn day with the changing leaves reflected in blue water.
I'd love to share the Christmas presents I'm knitting as well... but on the off chance that the recipients will read this, I don't want to spoil the surprise.
Anyway. I'm back. I'm knitting. Life is good.